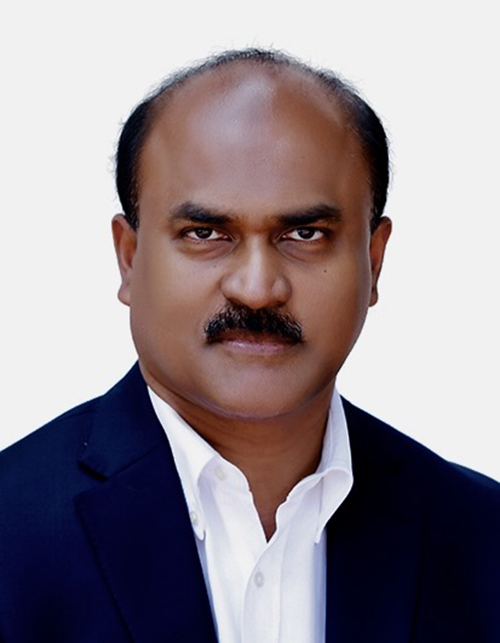 Clarity of Consultation
94%
Patient Understanding
94%
Dr Shafeek holds the NHS Clinical excellence 9 point award (equivalent to National Bronze award)
Dr Shafeek is a Consultant Haematologist who has been working at the Worcestershire Acute NHS Trust since July 2002. He is currently the Clinical Director of the Worcestershire Oncology Centre and manages the Haematology, Oncology & Palliative Care departments. He is the Lead for Stem cell transplant share care programme with Queen Elizabeth University Hospital Birmingham; a member of the Thrombosis committee for the Worcestershire Acute NHS Trust, and a Senior Lecturer for Clinical Haematology, part of the Cancer services division at the University of Birmingham.
From 2009, he has been the Clinical Director for Haematology & Oncology for the Worcestershire Acute NHS Trust. He is currently the consultant lead for Haematology and cancer services and the Clinical Director of the Worcestershire Oncology Centre. Being the senior Haematologist, he is in charge of Clinical Haematology for the Worcestershire County, leading the 7 member Haematology consultant team. Dr Shafeek is currently Senior Lecturer in Haematology at the University of Birmingham since 2005 and is closely linked to the Cancer studies based at University of Birmingham. He actively participates in research activities linked with University of Birmingham in Myeloma, Lymphoma, Leukaemia and myeloproliferative disorder. As an active member of the Worcestershire Oncology Project team since 2010, Dr Shafeek was actively involved in the restructuring of the cancer network in Worcestershire. He is the current lead for countywide anticoagulation and set up both the secondary care new Anticoagulation service including Warfarin dosing and the DVT clinics. He is Deputy Chair for the Trust-wide Thrombosis committee and is actively involved in the Thromboprophylaxis program and risk assessment for the Acute Trust and community hospitals for the Worcestershire PCT.
He has close links with Cure Leukaemia Charity (West Midlands) and involved in fund raising activities. He is a signatory for charities like Stephen Hayden memorial charity and funds or research nurses. He also set up the Roger Bradley memorial charity for our Haematology unit in Worcestershire and actively fundraised for the Worcestershire Breast Cancer unit to be based at Worcestershire Royal Hospital.
Dr Shafeek treats all General Haematology including Haemato-oncology, Thrombosis-Haemostasis and Red cell disorders. He has a specialist interest in Myeloma and Lymphomas of all grades and type. He treats acute and chronic Leukaemias, with a particular interest in Chronic Lymphocytic Leukaemia, as well as treatment and investigations in Thrombotic disorders, especially Thrombophilic disorders. He has a keen interest in investigations into the management of Anaemias of different nature, Myeloproliferative disorders and Myelodysplastic syndromes, including novel treatment options.
He is a member of American Society of Hematology, the International Faculty for Indian society for Haematology and the lead for shared care Autologous Stem cell transplantation for the county of Worcestershire & Herefordshire. His JACIE accreditation process is linked to Queen Elizabeth Hospital Birmingham, while Worcestershire Royal Hospital is a satellite unit. He also holds a position as TDL laboratory staff through the BMI Priory Hospital in Birmingham.
Special Clinical Interests:
Multiple myeloma; Lymphoma – High Grade & Low grade; Leukaemia Acute & Chronic; Myelodysplasia
Professional Memberships:
British Society of Haematology
American Society of Haematology (ASH)
International Faculty for Indian society for Haematology
Royal College of Physicians
Royal College of Pathologists
UK Myeloma, CLL & Thromboprophylaxis Forums
PACES Examiner for MRCP (UK)
Examiner FRCPath Haematology – Royal College of Pathologists